Bond Description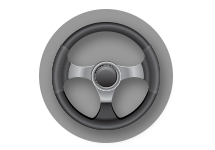 The California Department of Motor Vehicles or DMV will require any person or entity that is involved in specific registration activities to hold a license and a Registration Service Bond as part of their state requirements. The purpose of the surety bond is to protect the general public who uses this person's services, often called a tag and title service, from any illegal, dishonest, fraudulent or wrongful act by the owner of the surety bond.
Bond Details
| | |
| --- | --- |
| Requiring Entity | State of California Department of Motor Vehicles |
| Underwriting Criteria | Instant Issue No Credit Check |
| Premium Rate(s) | 1 Year - $250.00* |
Who is Required to Secure this Bond
A Registration Service by definition is any person engaged in the business of processing for the public applications for registration, transfer of ownership, registration renewals, conducting lien sales, and processing dismantler documents (CVC Sections 505.2 and 11400 and CCR, Title 13 Section 330.00). A $25,000 DMV Registration Service bond is mandatorily required to be posted with the California Department of Motor Vehicles as a means of maintaining a valid Registration Service Permit.
Bond Requirement Specifics
A DMV Registration Services Bond is required by the State of California Department of Motor Vehicles under Vehicle Code Section 11401 to ensure the Registration Service does not cause any loss to the people of the State of California arising out of the operation of the registration service.
Who is protected Under this Bond
Any person or persons for whom the Registration Service rendered services.
Underwriting Process
DMV Registration Services are INSTANTLY ISSUED through our website without the need of a personal credit check of the applicant.
What you Need to do Once you have your Bond
As the original Registration Services Bond must be filed with the State of California, Department of Motor Vehicles, the original bond will be mailed to the applicant within 24 hours of submitting their application online. The Registration Services will need to forward the original bond to the State of California, Department of Motor Vehicles for filing. The bond will be placed in the regular mail unless the applicant opts to pay the fee associated with overnight delivery during the application process.
Obligee Link
www.dmv.ca.gov

* Please be advised that the quote you obtain for this bond may include a fee charged and retained by The Bond Exchange.